THE TECHNICAL ASPECTS OF DOING YOUR VIDEO RESUME RIGHT
There's without a doubt that making a video resume can significantly improve your odds and make you stand out in your job search, helping you land that dream job you've always wanted.
But then, everyone's just going to talk about how an awesome feature this is and why you should make use of it when applying for a new job, but no one's going to tell you that, if you're going to do this, the video making and all, you've got to do it right.
You must understand that, to really stand out and make your employers know that you know what you're doing, you have to do more than just stand before your computer camera. Yes, you're using the digital route; therefore, your employers would want to know that you know your stuff. Thankfully, this article will do justice to just that.
WATCH OTHER VIDEO SAMPLES WHEN STARTING OUT
You should know that you're trying out uncharted territory. You're trying out something new, and you've got absolutely no experience at all. You will do yourself a lot of good by taking the time out to watch some sample video resumes on the internet before making yours.
By combining all of the lessons after watching these videos, you can identify what you want to use on yours and what you'd like to cut out. When making your video resume with the knowledge gotten from these video resume samples, you'd know what to do first, what's relevant and what's more appealing to your employers. Highly recommended that you only do a video resume after watching other video resume samples.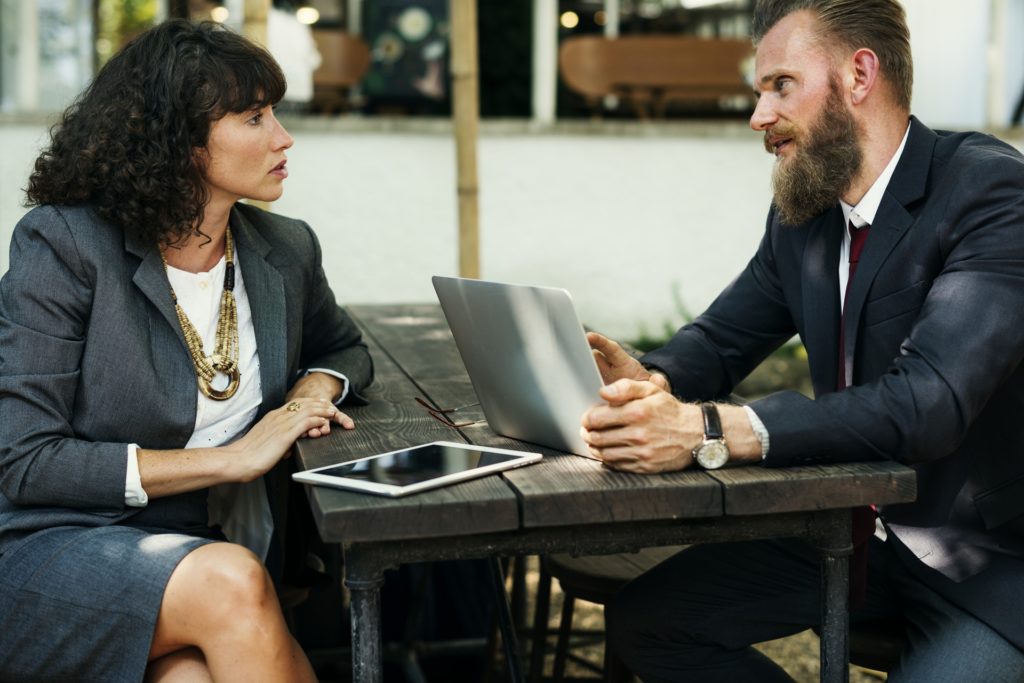 KEEP PRODUCTION VALUES HIGH
This is one area you don't want to come off as an amateur. Yes, if you didn't know your stuff, you might as well go with the traditional written video resume. You decided to use a video resume, so you're expected to do things right.
By right, I mean, make sure to keep your video production quality as high as possible. You want to make sure you tackle small issues such as bad lighting, jittery and shaky footage, and poor editing. All of these technical glitches can mar your video even if the content is great.
So, make sure you record in a well-lit scene. Use one those video stands to place your recording device fixed because you don't want it all jittery and shaky. If you must edit, give it to a professional video editor to help you with that.
Another aspect you need to take care of is the audio quality. This is where you can easily come off as an amateur or inexperienced because your sound isn't good. Get a professional microphone. Don't just depend on the microphone your phone or computer has. A professional microphone makes a whole lot of difference.
KEEP IT SHORT AND STRAIGHTFORWARD.
In as much as you want to admit it, the video resume can never be a permanent replacement for a paper resume. What the video resume does is to make you stand out and show some intangibles that the traditional paper resume can't, especially now that the world is becoming more tech savvy every passing day.
With that in mind, your video resume has to be short and straight to the point. You need to understand that once you've caught the attention of your employers with your charisma and professionalism on the video, they'll definitely check your paper resume, so this is a reminder that your video resume isn't where you go plain reading what's already on your paper resume.
Try shooting for just over 60 seconds and not above 90 seconds. Try to find the balance. No one's really going to watch your video resume if it's up to an hour, if they wanted to, they could as well go to the cinema.
Once done, you might want to attach a digital copy of your paper resume along in either a docx file or a pdf. This shows that you know your stuff and aren't afraid to dance to the music of technology.
ASK FOR HELP
There's no need to try to get everything done by yourself. If you're stuck at something, your best bet is to ask for help.
If you need help recording the video, or getting a shooting location, don't be afraid to ask. There are people who would love to help you, if you only but ask. Seek expert advice from employers and recruiters and try to know what they are looking for in a video resume. You'd be surprised the amount of information they're willing to give if you ask.
Video resumes can help give you that extra boost to draw employers in so they can look at what you have to offer, but make sure you do it right. Never compromise on the quality of your video resume!